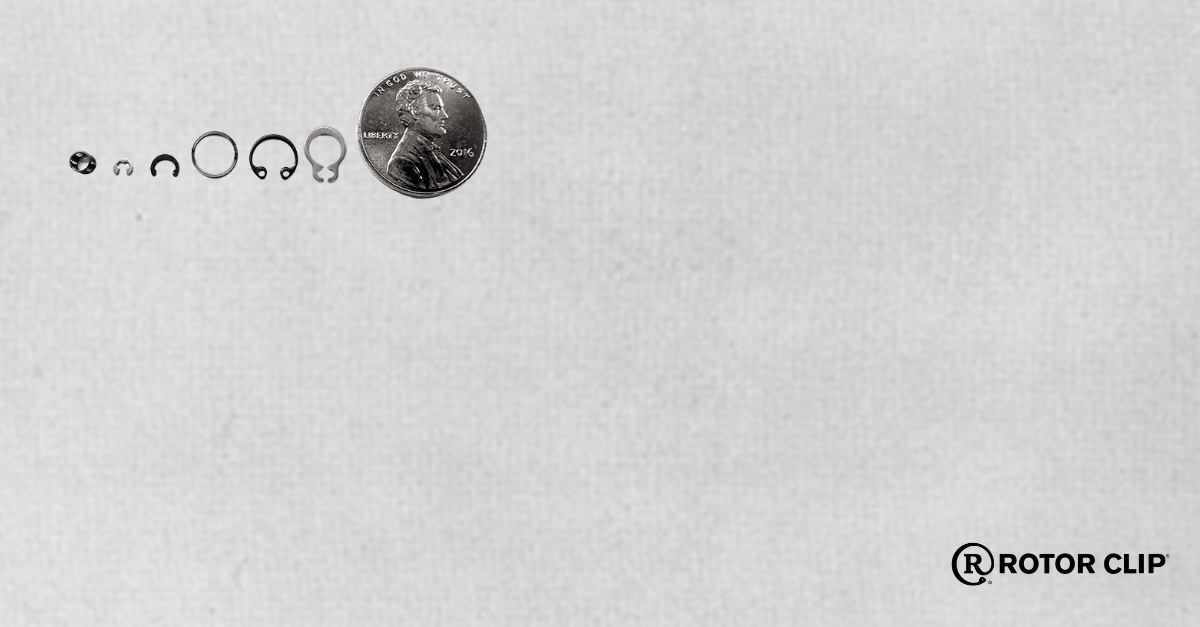 In the early 1960s, the Volkswagen Beetle was introduced to the U.S. market. The German automotive company was tasked with marketing a small, compact vehicle, and against all odds rose to popularity through the famous "Think small" campaign. Fast forward to the current state of the automotive industry today, with exponential growth and development in the electric and autonomous vehicle markets, design engineers across a variety of industries are now tasked with thinking small, but in terms of the components used.
So, how does this relate to Rotor Clip Company? Rotor Clip is the global leader in the manufacturing of Tapered Section Retaining Rings, Constant Section Retaining Rings, Wave Springs, Spiral Rings, and Self-Compensating Hose Clamps. One major trend occurring over the past couple of years is the demand for the miniaturization of our full product line, especially for smaller springs, as we are seeing a lot of applications that are requiring smaller sizes. The goal of the drive toward miniaturization is to reduce weight and mass which in turn leads to greater efficiencies and lower manufacturing costs. Rotor Clip has the capability of manufacturing wave springs as small as 3mm. However, there are certainly challenges surrounding the miniaturization of springs. You have to think about the amount of material that you can work into a space. The smaller the spring, the smaller the amount of material used, so you will have lower loads. The challenge is can you get wire small and precise enough?
Through a vertically integrated manufacturing process, Rotor Clip's in-house wire production helps meet our customers' needs. We continually control and refine our processes to ensure a steady flow of material types and sizes with the mechanical properties customers seek, including application-specific metals and alloys. This combination of in-house production capabilities, process control and metallurgical expertise lets us react quickly to meet your wire material requirements, perfect your prototype and identify the best opportunities to enhance product quality.
Looking to go small in a big way? Contact Rotor Clip for engineering support today!